The exclusive book cover made of Apple skin with magnetic closure, made in Paris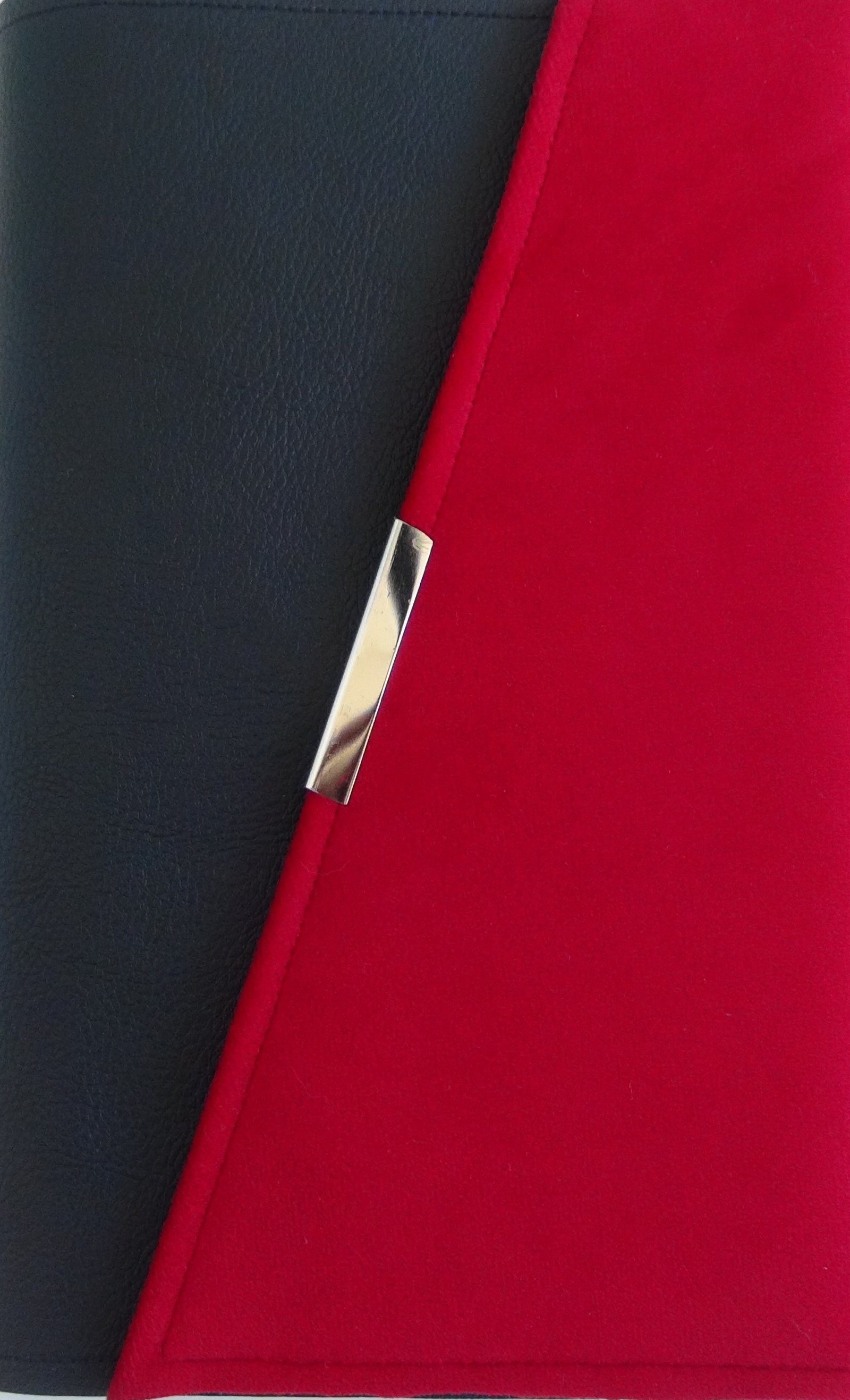 In sustainable leather goods and made in France
Our book cover is made of eco-leather, from Apple skin, a material created from apple peel waste, that is to say 100% vegan and animal welfare.

It is also an extremely solid material. Made in France, we produce it in our Parisian workshop. We are fully in line with the rising trend of slow fashion, slow life and sustainable development

Combine the tactile pleasure of a velvet touch with the pleasure of reading. Very light, this eco-leather protects your book from shocks and guarantees the privacy of your reading!
The only universal light with magnetic closure
Your book cover or reader (a term used 20 years ago but that was recently hijacked when the ebooks were created, now associated with digital books) is interchangeable. It should last forever.

We designed it in 2 different sizes, a format called «classic» for novels of «classical format» and another «large format» for novels that are between 22 and 26 cm high.

Its magnetic closure allows it to fit perfectly to the thickness and dimensions of the novel. And when wearing it, it gives you a look!
We called it «Josephine» in a nod to the sensual Josephine de Beauharnais, a fan of fashion and botany, a reflection of the Surprizz project that wants to marry allure and environmental responsibility.
A chic and sustainable gift, but at what cost?
The book cover is currently available in 6 colours and 2 formats (classic novels and large-format novels). You can choose between a "gold" or "silver" closure.

We are betting on significantly reducing our margin compared to what is practiced in the high-end leather goods sector, to allow as many people as possible to afford or offer this useful, sustainable and elegant object:
Price of the classic format: 65 euros TTC
Price of the large format: 78 euros TTC
It is also for this reason that we will not make sales, it is an ethical and sustainable approach, against the «fast fashion».

Our book cover is currently distributed online at www.maisonbonnamour.com and soon at numerous bookstores and design and designer shops, first in Paris and then throughout France.
Why do the French still love the book object so much?
Digital books account for about 10% of book sales in France today.

5 reasons why the paper novel still has good days ahead in France:

1 cultural attachment of the French to the book object thanks to a dense network of booksellers
1 price of the single book which makes the e-book not so competitive compared to the paper book

Physiologically, the reading of the paper book is easier, the attention is more sustained than when reading a digital book.

With a paper book, no equipment or power outlet is needed to charge the battery of its digital reader.

The catalogue of French e-books is not yet very extensive.

A development of new collections of sustainable leather goods and an international development is planned from 2020.
And why 2 «ZZ» at the Surprizz brand?
The answer is simple: we are a pure player, modern, who is recognized in the rising aspirations of Generation Z, the driving force of sustainable development. Moreover, Z reminds us of Zorro too!

Contact: Pascale Bonnamour, manager of Surprizz (06.09.02.41.09)

November 18, 2019